Valentino Rossi traditionally brings a custom helmet to his home race of Misano, and the 2012 round was no different. AGV has released this helmet, dubbed the Boxer, as a limited edition for the GP-Tech.
The Aldo Drudi design depicts Rossi, who was nearing the end of his run aboard the Ducati at the time, as a boxer that is on the ropes, yet still optimistic. Despite the bruises, bandages and a black eye, he is still seen asking the question "Come vado?" (How am I doing?). The back of the helmet shows his two ever-present bulldogs, Cesare and Cecilia, in boxing gloves and sporting a black eye each. His Sun & Moon logo is also found on the back, with Marco Simoncelli's number next to it as a tribute to his late friend.
The AGV GP-Tech Rossi Boxer helmet is limited to just 1500 worldwide, but we also have plenty of other Rossi helmets available if there's another one that you're looking for. If you're interested, just give our knowledgable sales team a call at 866.931.6644 and they'll be happy to help. Is email more convenient? Feel free send one to support@ridersdiscount.com and we'll get back to you right away!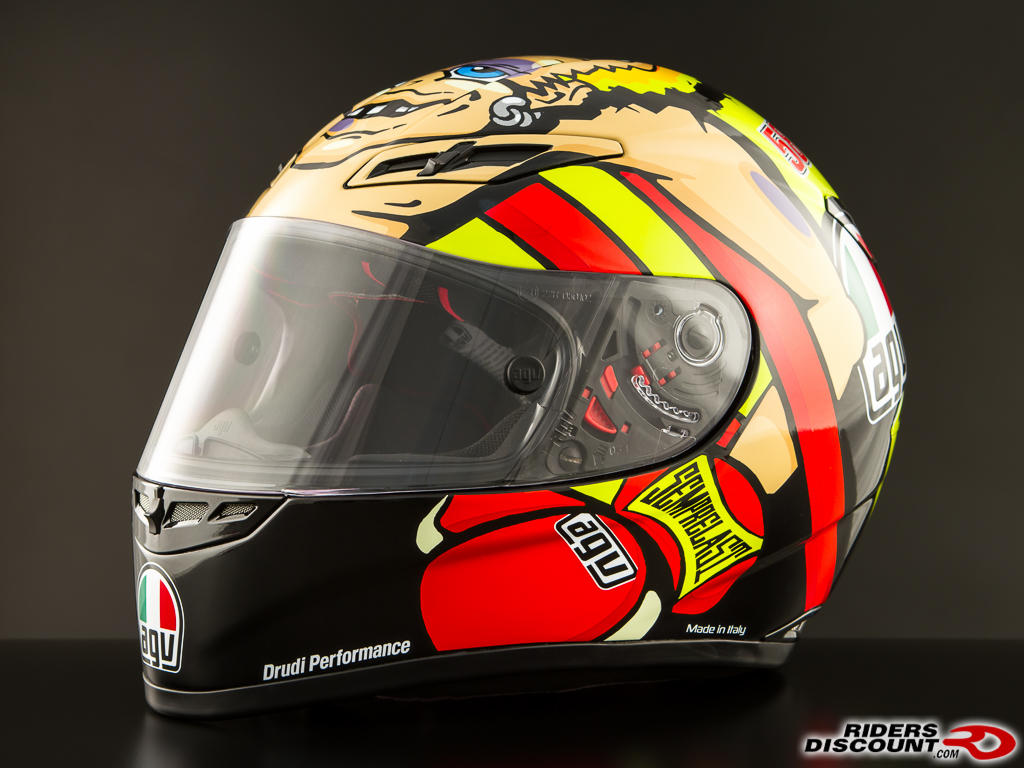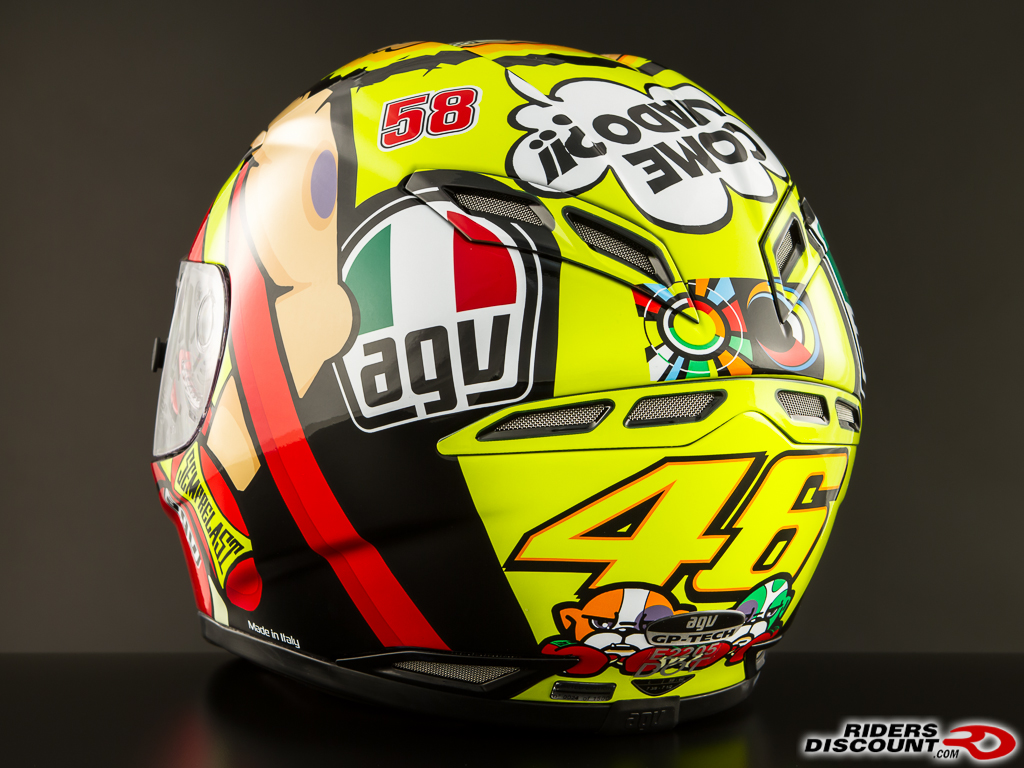 The Aldo Drudi design depicts Rossi as a bruised boxer that is on the ropes.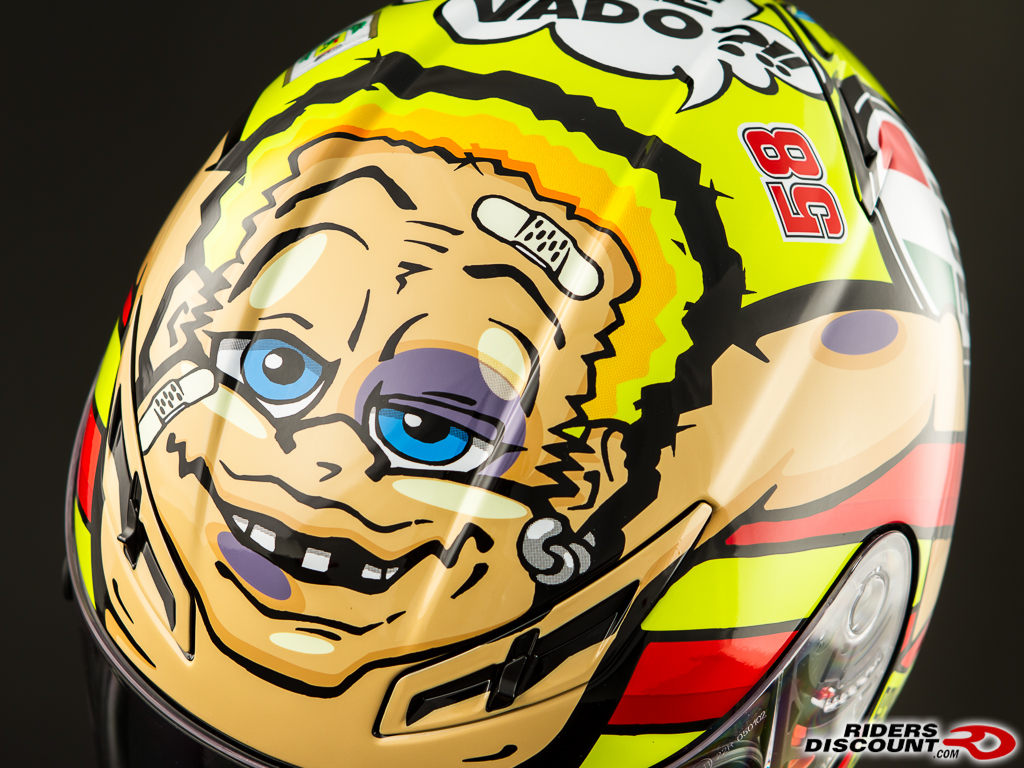 Despite being bruised and cut, he is still asking "Come vado?" (How am I doing?)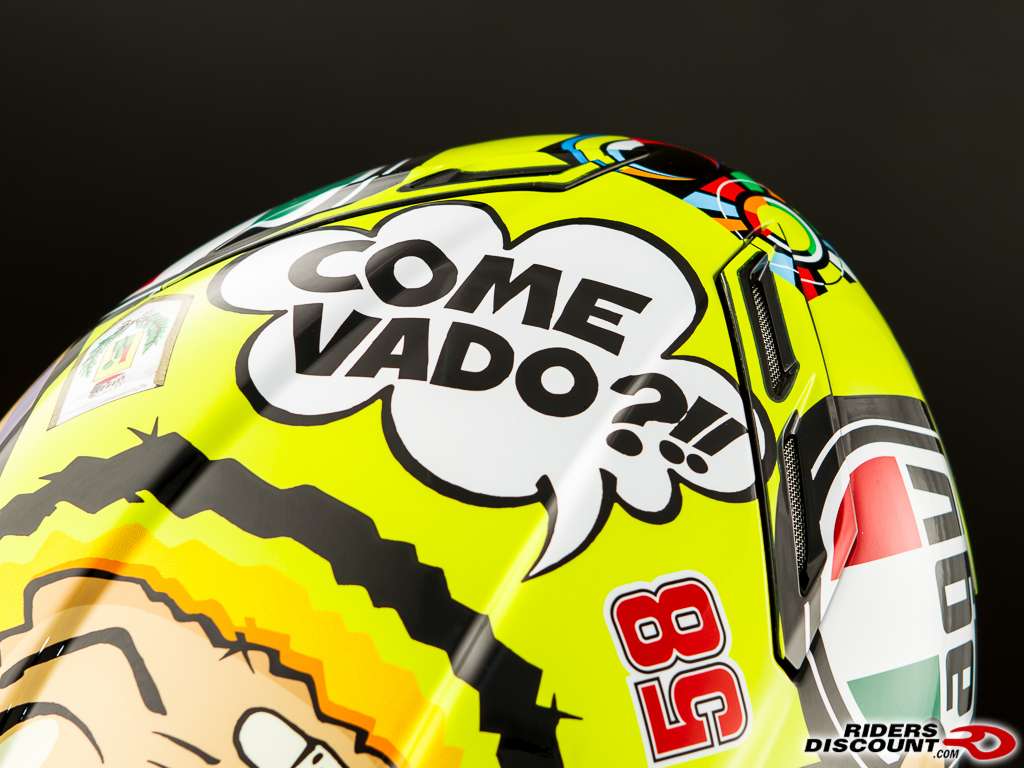 Like on most of his special helmet designs, Rossi's bulldogs make an appearance. The pair are depicted with black eyes and boxing gloves.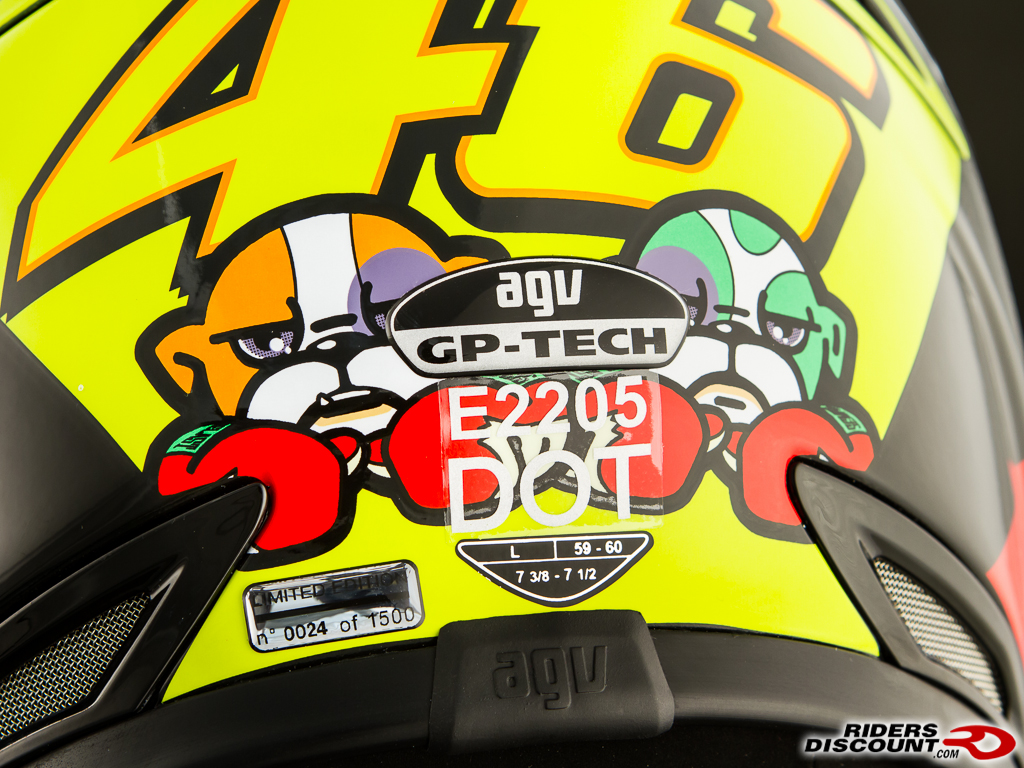 The design also features Marco Simoncelli's number as a tribute to the fallen rider.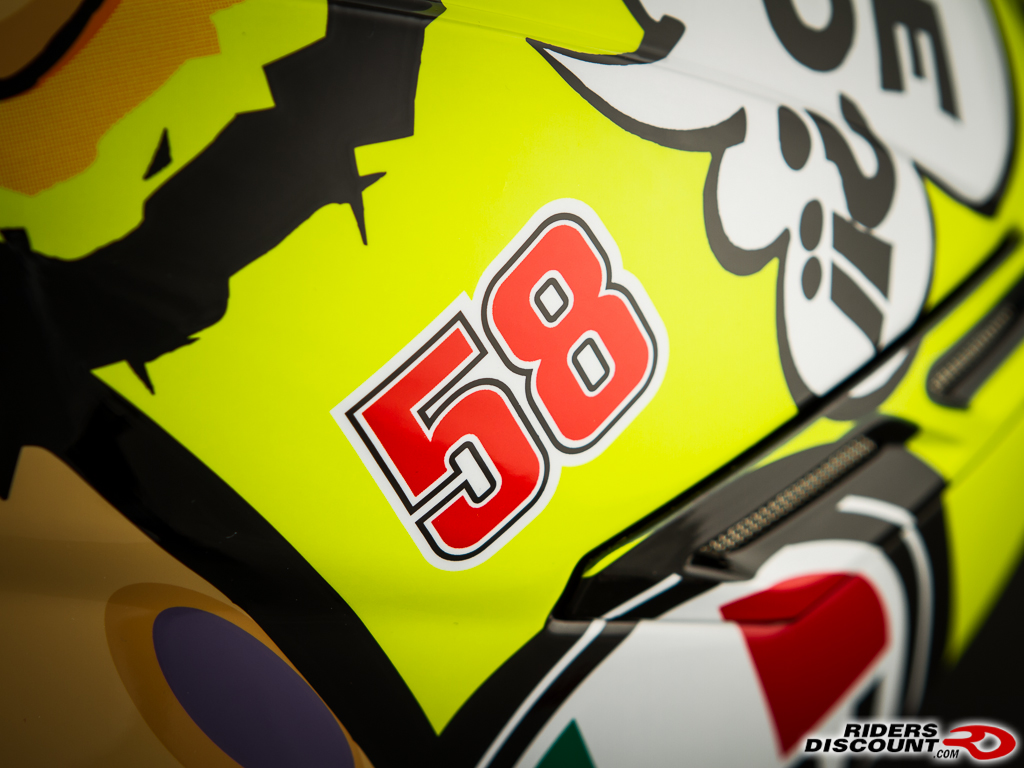 Each helmet is an individually numbered and the release is limited to just 1500 worldwide.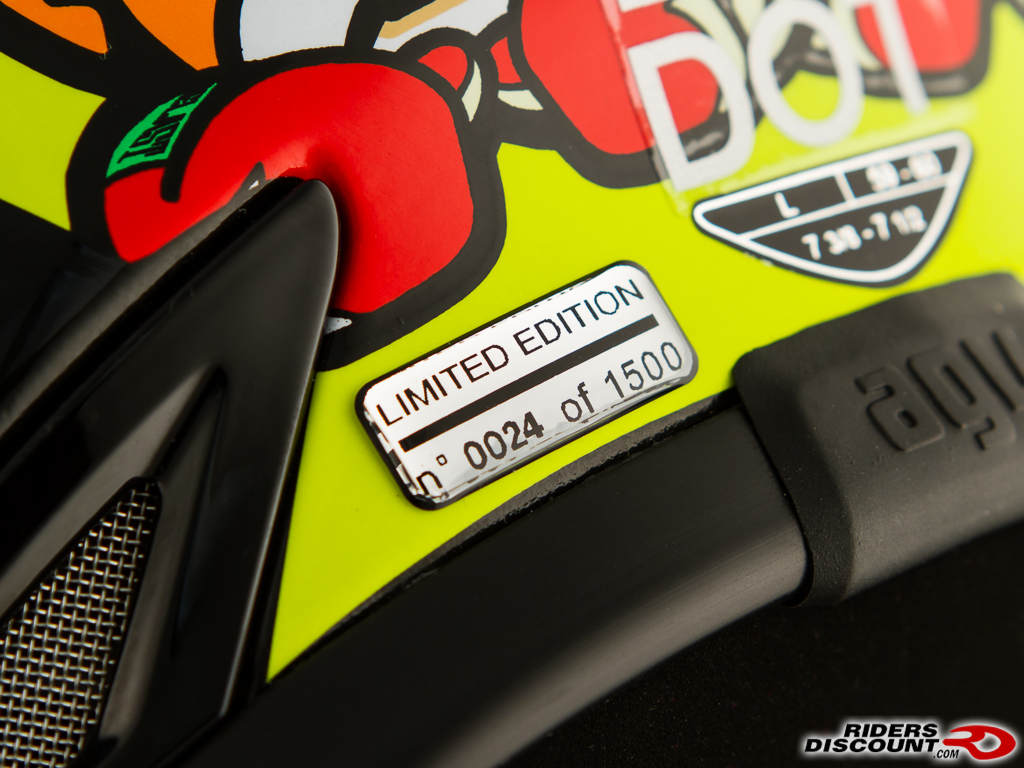 The following two tabs change content below.

We are people who live and breathe motorcycles. With licensed racers on staff, we know riding. That's how we bring you unparalleled service, knowledge & product variety. Call us or
order online
for guaranteed low prices on major brand gear, apparel & parts.
866-931-6644
Monday through Friday, 10AM to 6PM EST.

Latest posts by Riders Discount (see all)