The Alpinestars Tech-Air Race Airbag System is the result of 15+ years of extensive safety research and development. Tech-Air is the only proactive, independent airbag system on the market – no GPS, tethers, or on-bike sensors needed.
The Tech-Air Race Airbag System utilizes electronic sensors that communicate with the Airbag Control Unit (ACU). This allows the system to be proactive, providing protection prior to the first impact in a crash. When inflated, Tech-Air Race provides full upper body protection for the back shoulders, kidney area, chest, and upper abdomen.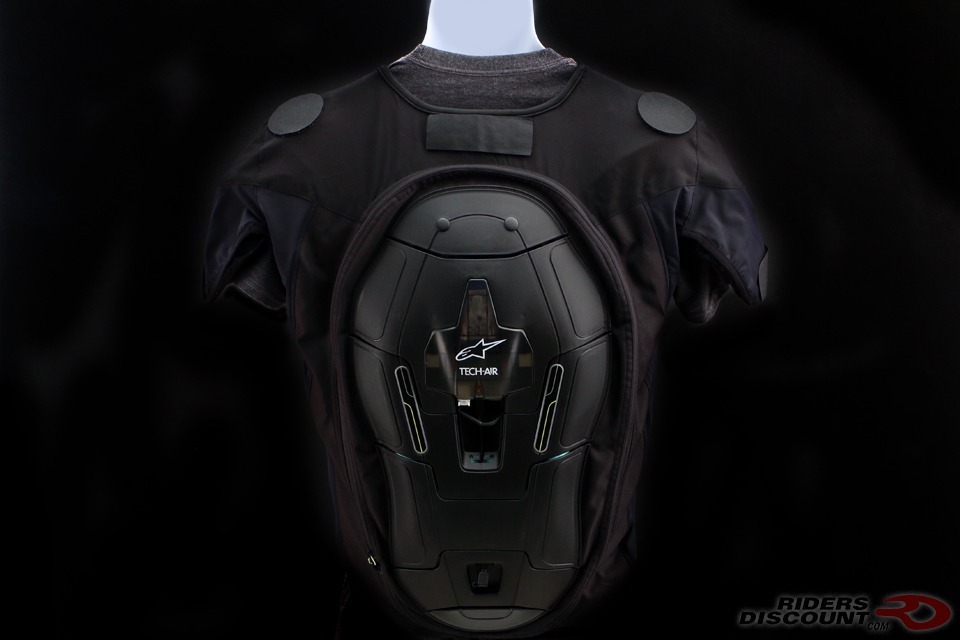 The ACU is seal-protected inside a CE level 2 back protector, allowing all-weather use. Tech-Air Race is certified to function between -10°C and 50°C.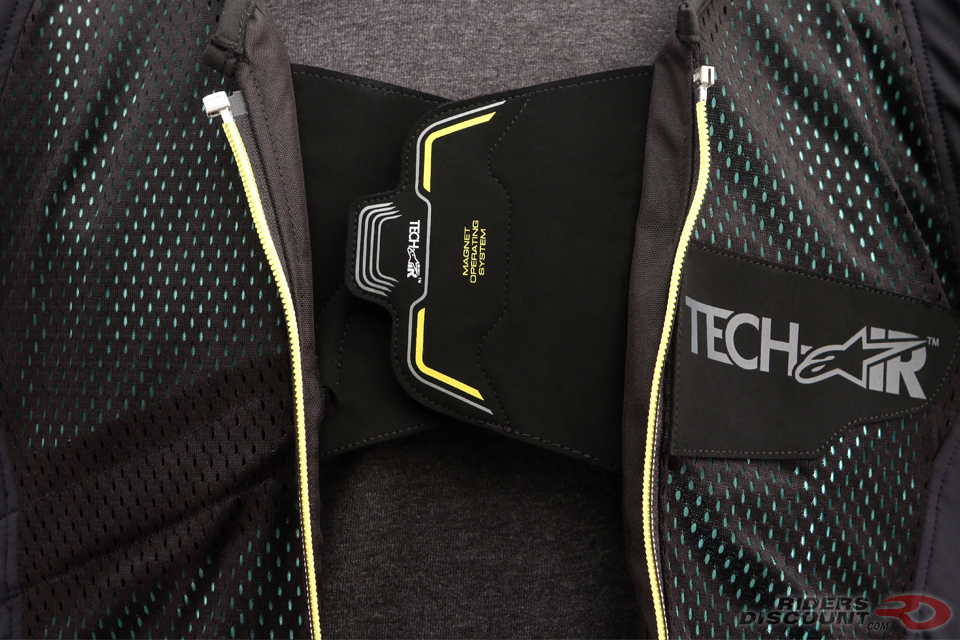 The Tech-Air Race system comes pre-loaded with the Race firmware, which is optimized from MotoGP. The Race firmware allows the system to have two separate deployments on the track. The Tech-Air Race system can be configured to run the Street firmware, which is optimized for use on the street.
The Tech-Air Race system will fully deploy in 45 milliseconds and stay fully inflated for 5 seconds, then begin to deflate on its own.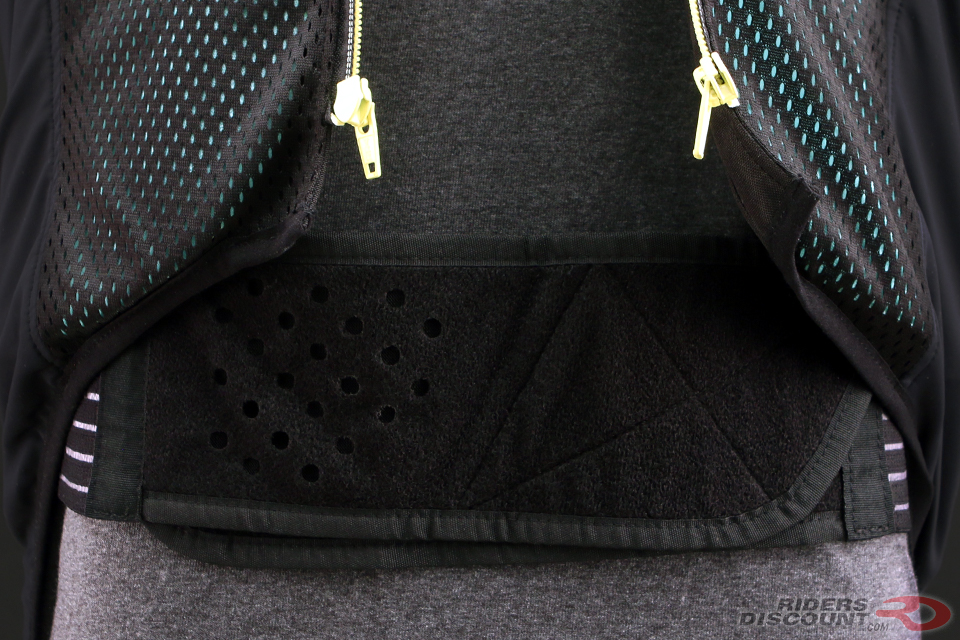 This system uses a certified lithium-ion battery, with a battery life of 25 hours and a full recharge time of approximately 6 hours. One hour of charge equals approximately 4 hours of protection.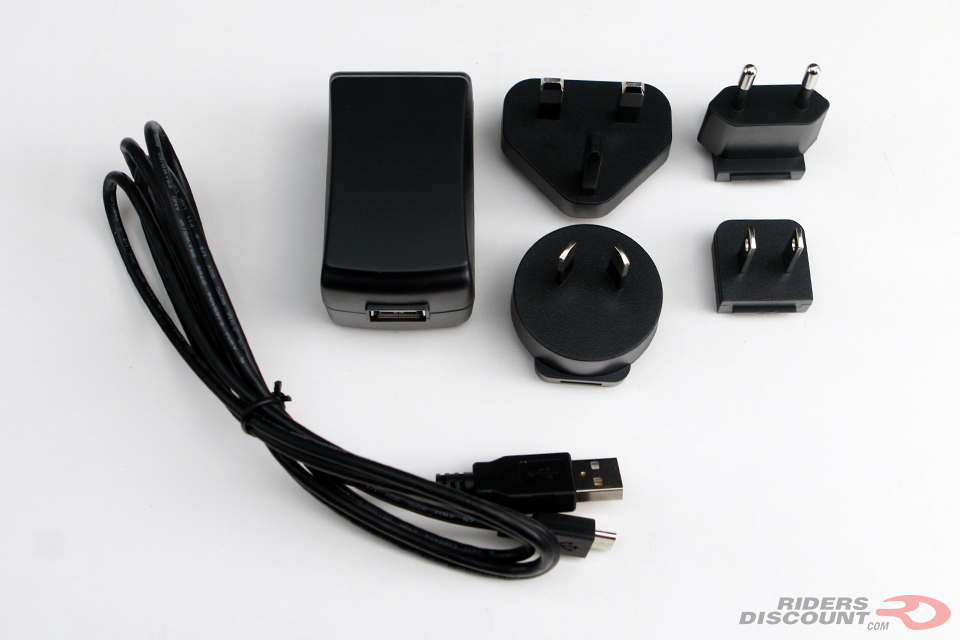 The main shell has a multi-material construction of Lycra, Cordura, and 2D mesh.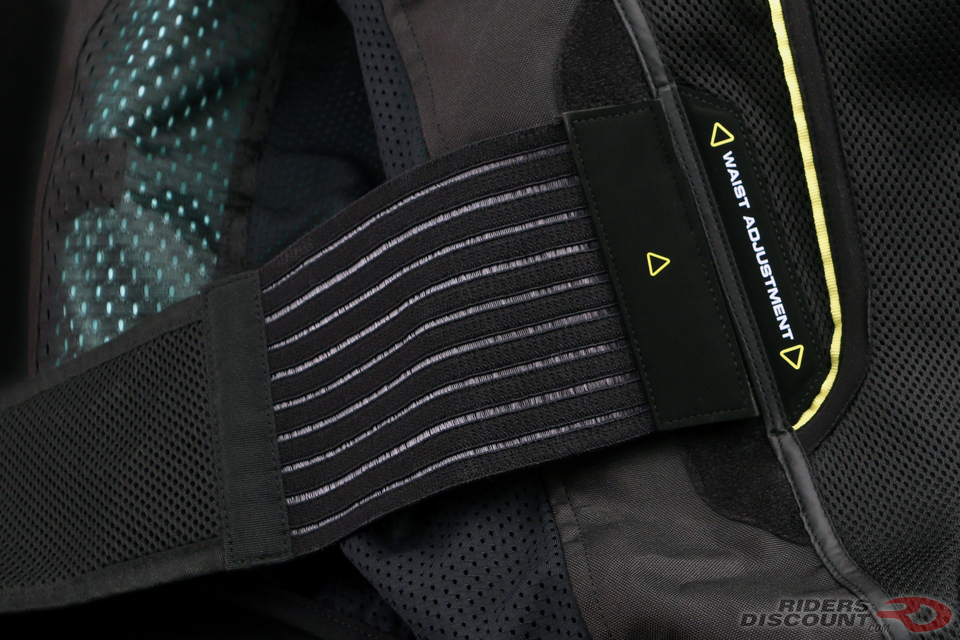 Tech-Air Race has dual charge capability for sizes M-XL and single charge capability for 2XL garments.
Have a question? Ready to order?
Not yet listed on our website, you can order your Alpinestars Tech-Air Race Airbag System by calling our expert sales team at 1-866-931-6644 between 10AM-6PM ET M-F. You can also email us at support@ridersdiscount.com.
Connect with us!
The following two tabs change content below.

We are people who live and breathe motorcycles. With licensed racers on staff, we know riding. That's how we bring you unparalleled service, knowledge & product variety. Call us or
order online
for guaranteed low prices on major brand gear, apparel & parts.
866-931-6644
Monday through Friday, 10AM to 6PM EST.

Latest posts by Riders Discount (see all)