Known for their patented hexagon-shaped mufflers, Akrapovic prides themselves in creating products that are the perfect balance between quality and performance. The Akrapovic Evolution (EVO) Exhaust System is the crown jewel of the Akrapovic product line-up.
This exhaust system increases both power and torque, resulting in a much smoother ride.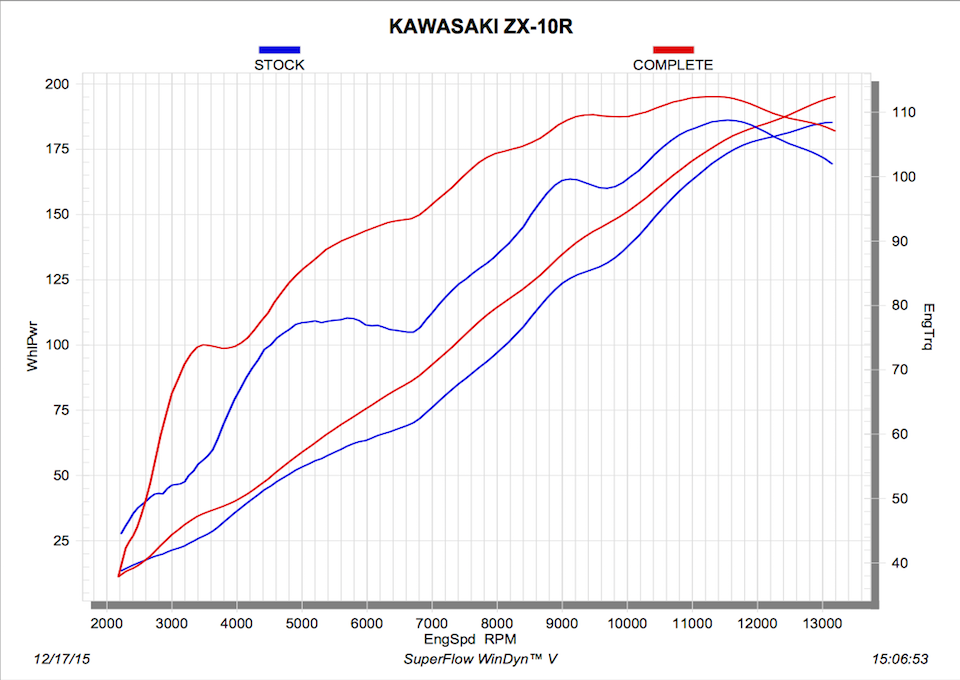 One of the biggest differences between Akrapovic's Evolution Exhaust System and others is that this system's headers and mid-pipes are constructed of titanium rather than stainless steel. The titanium system is 30-40% lighter than stainless steel systems.
The EVO has an integrated titanium exhaust hanger, silicon-shielded stainless steel exhaust springs, and a CNC machined muffler inlet cap.
Another great feature of this system is the signature sound it delivers. Akrapovic's team of sound engineers spend countless hours looking for that perfect, deep sound that so many riders crave.
Akrapovic makes all of their carbon fiber parts in-house.
Please note that this exhaust system is not CARB compliant. The purchaser is fully responsible for informing themselves of the applicable laws where the products are to be used and to comply with those laws.
Riders Discount provides a vast variety of gear and parts to suit your riding needs. As always, we are here to help you make every ride the perfect ride. Visit our website to find the right gear for you. Our expert sales team is here for you by phone 10AM-6PM ET M-F 1-866-931-6644 or email at support@ridersdiscount.com.
The following two tabs change content below.

We are people who live and breathe motorcycles. With licensed racers on staff, we know riding. That's how we bring you unparalleled service, knowledge & product variety. Call us or
order online
for guaranteed low prices on major brand gear, apparel & parts.
866-931-6644
Monday through Friday, 10AM to 6PM EST.

Latest posts by Riders Discount (see all)