The Akrapovic brand is likely the most well known exhaust brand in the world. The Movistar Yamaha MotoGP team uses Akrapovic exhausts along with the WSBK Aprilia factory team and the 2014 Daytona 200 winning Riders Discount Triumph team, just to name a few.
Ask any two-wheeled enthusiast who makes the best exhaust and more often than not you'll hear them say Akrapovic. Check out the local bike night and you'll notice most bikes with an aftermarket exhaust will have an Akrapovic system installed.
And now they make exhausts for your Honda Grom.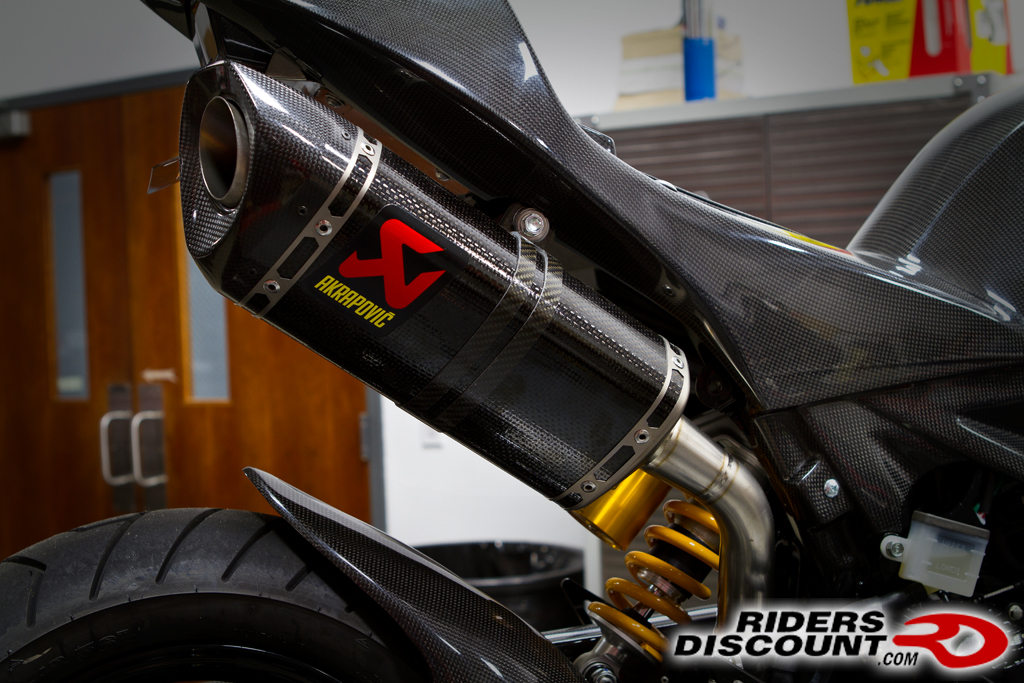 An Akrapovic exhaust for your Honda Grom will not only allow it to breathe better, but sound like a little monster when you open it up. Not only will it sound better, but your power and torque numbers will increase 4.5% over stock output.
The Akrapovic exhaust for the Honda Grom is available as a full system or slip on with either a carbon fiber or titanium canister. The full system includes the slip on plus a titanium head-pipe weighing in at just under 3 lbs on our scale with the carbon fiber canister.  Consider the stock system weighs about 11 lbs with the muffler alone at nearly 8lbs, this is a huge difference in weight.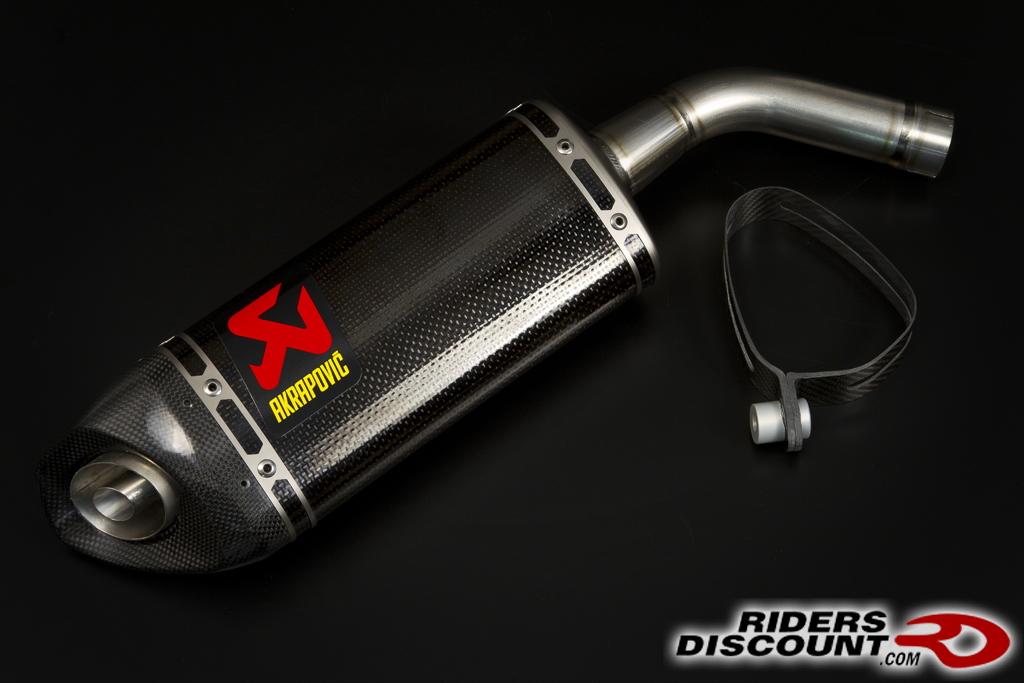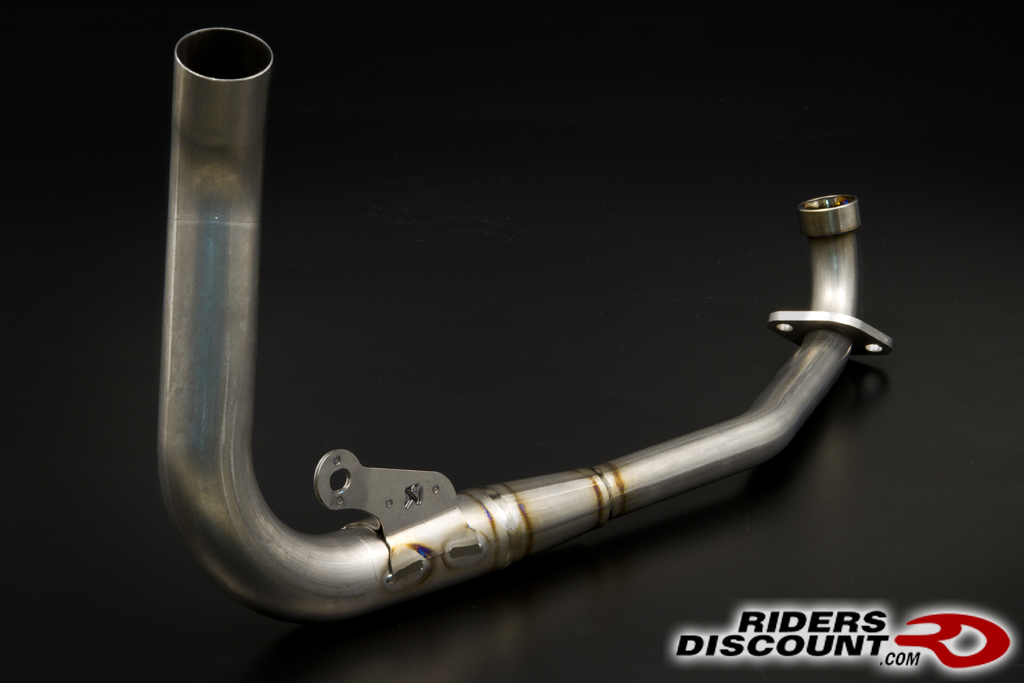 Installation was a breeze. This is easily doable as long as you know how to turn a wrench. 30 minutes and a few bolts later, you have yourself a brand new Akrapovic exhaust installed. For just the slip on it's even easier as it is just the clamp and the muffler strap that need to be secured. 
Check out that beautiful color change after breaking the exhaust in.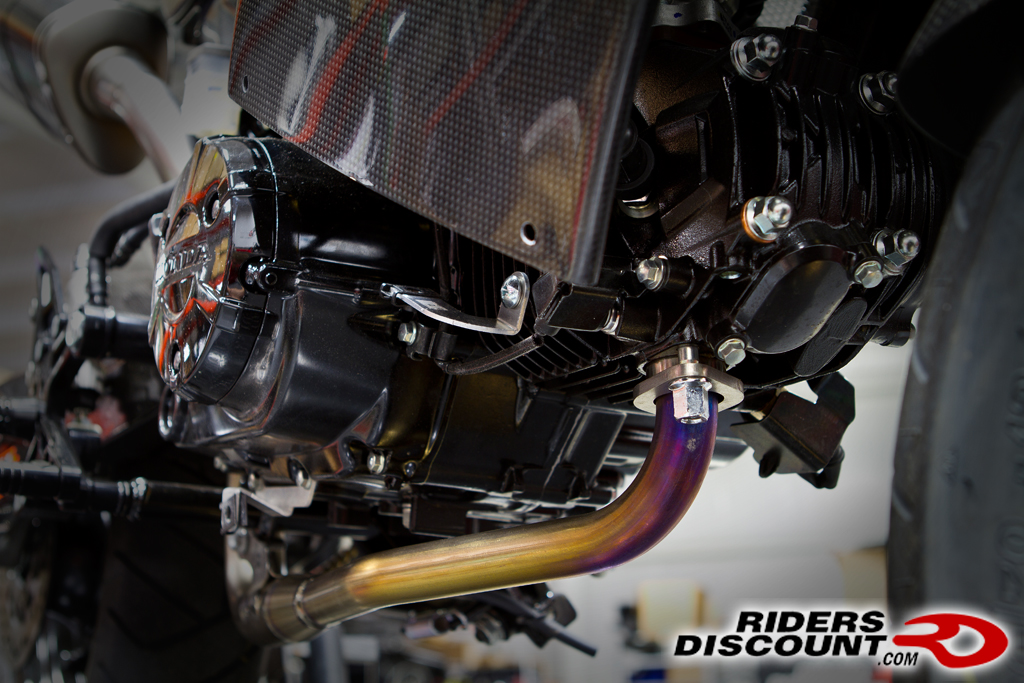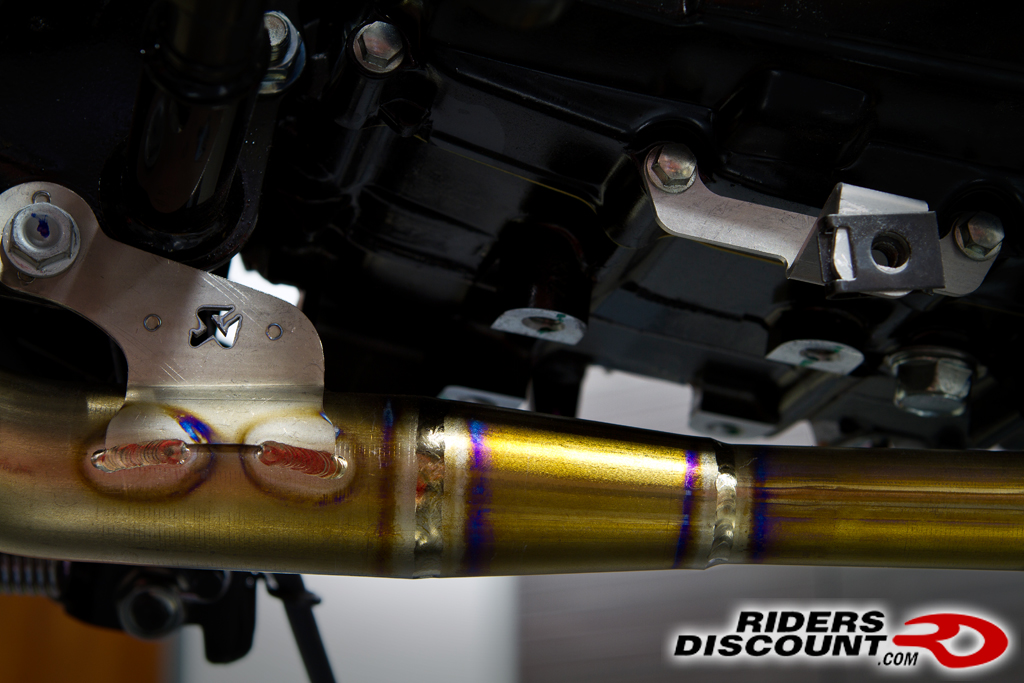 This system is CARB compliant for California Grom owners, and meets EPA noise level requirements of 80dBA with the noise reducer installed. Everything necessary for installation is included with your order. 
Give us a call at 866.931.6644 to order your exhaust system today!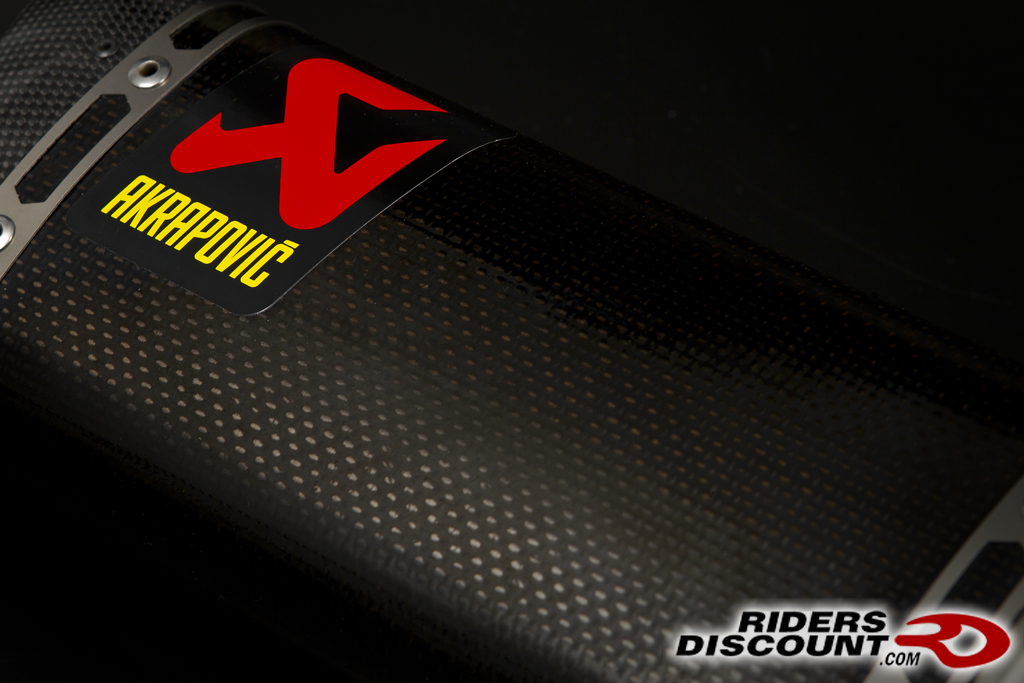 The following two tabs change content below.

We are people who live and breathe motorcycles. With licensed racers on staff, we know riding. That's how we bring you unparalleled service, knowledge & product variety. Call us or
order online
for guaranteed low prices on major brand gear, apparel & parts.
866-931-6644
Monday through Friday, 10AM to 6PM EST.

Latest posts by Riders Discount (see all)