Arai's Isle Of Man TT helmet is one of the most highly anticipated helmets year after year. The Arai Limited Edition Corsair-X IOM TT 2018 Helmet is finally here and ready for purchase!
This year's graphic features a black and red color scheme with "TT" in white on both sides. The sides of the helmet have the signature Isle of Man triskelion (three-leg symbol). The top has "Isle of Man" and "Ellan Vannin," the native name for the island, written on it.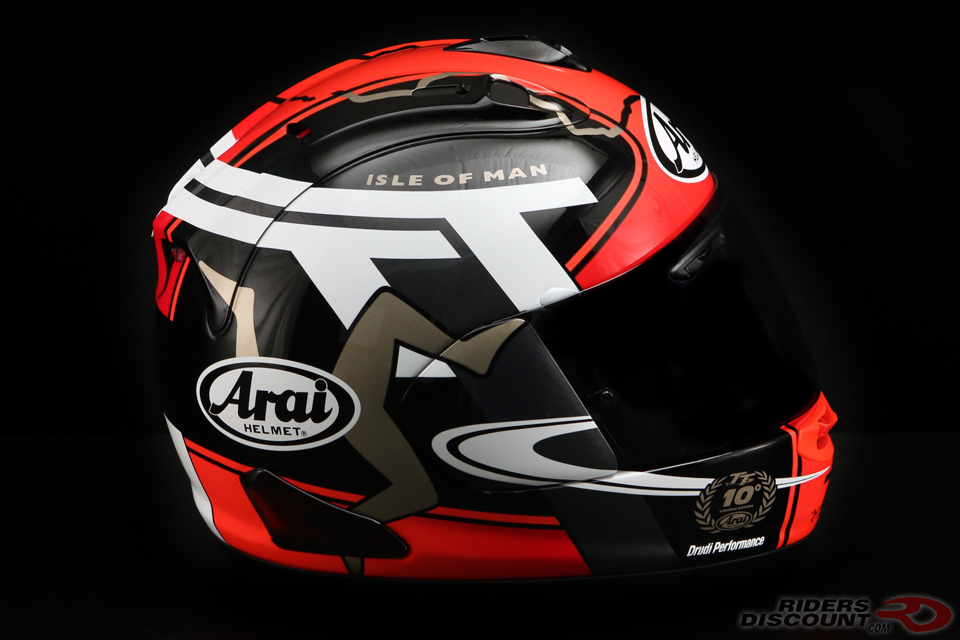 The new PB SNC2 Shell of the Corsair-X is much lighter than the previous version. In fact, it is 30% lighter than the Corsair-V. This is greatly attributed to the synthetic fibers and special resin formula that Arai has developed. Arai has not abandoned their special R75 shell shape, however. A lightweight, aerodynamic, and protective helmet is very sought after by racers, and Arai certainly has delivered.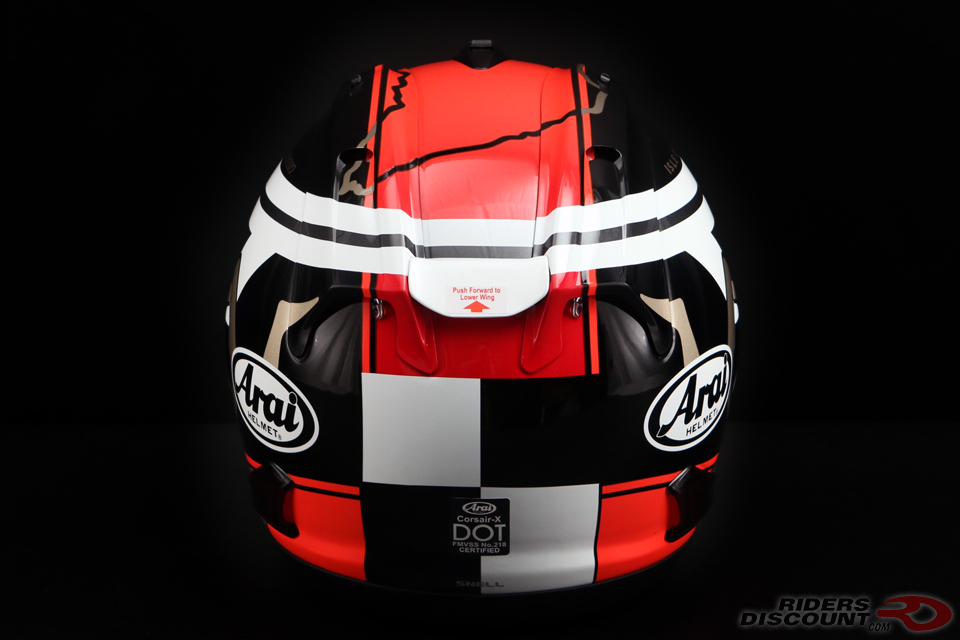 One of the biggest changes with this helmet is the upgraded ventilation system. The top/center vent allows around 11% more airflow than the Corsair-V did. All of the vents on the Corsair-X are longer, more durable, and easier to adjust with gloves.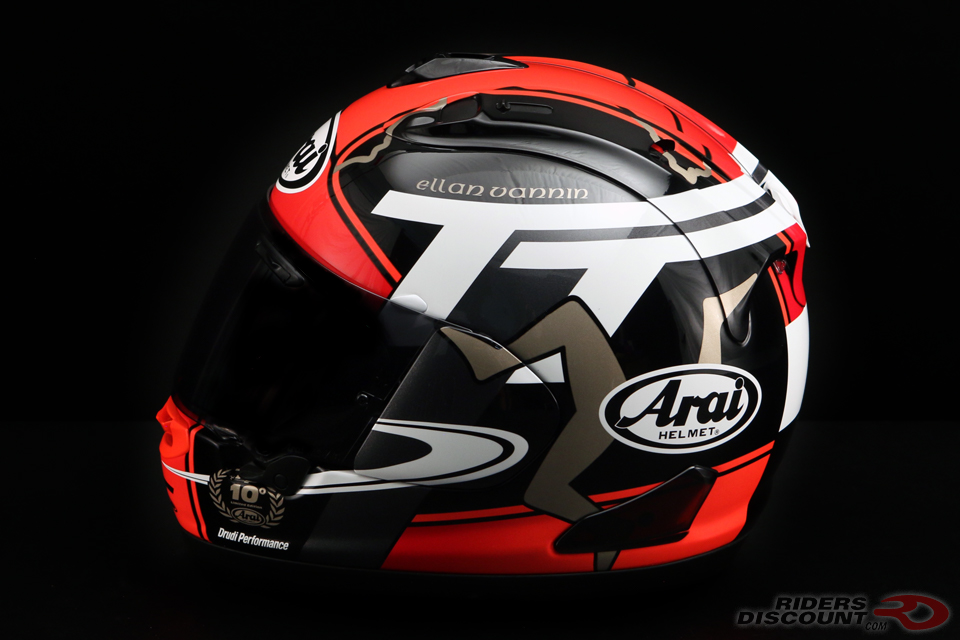 Another significant change is the new "Variable Axis System" (VAS). The VAS has a variable axis (moving pivot point) allowing the shield to open and close, even with the 24mm lower shield mount position.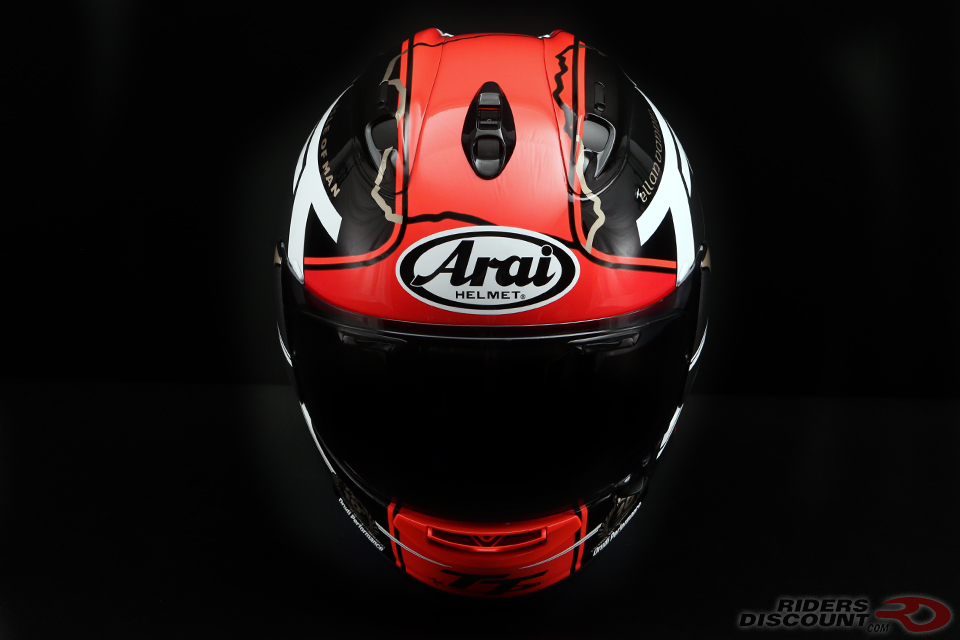 The interior of the Corsair-X not only provides protection – it also does a great job keeping you cool. The plush lining in combination with the ventilation system wicks sweat away and helps keep you at a comfortable temperature. The interior is made of Eco Pure material, which helps maintain neutral acidity levels close to the human skin and antibacterial consumption.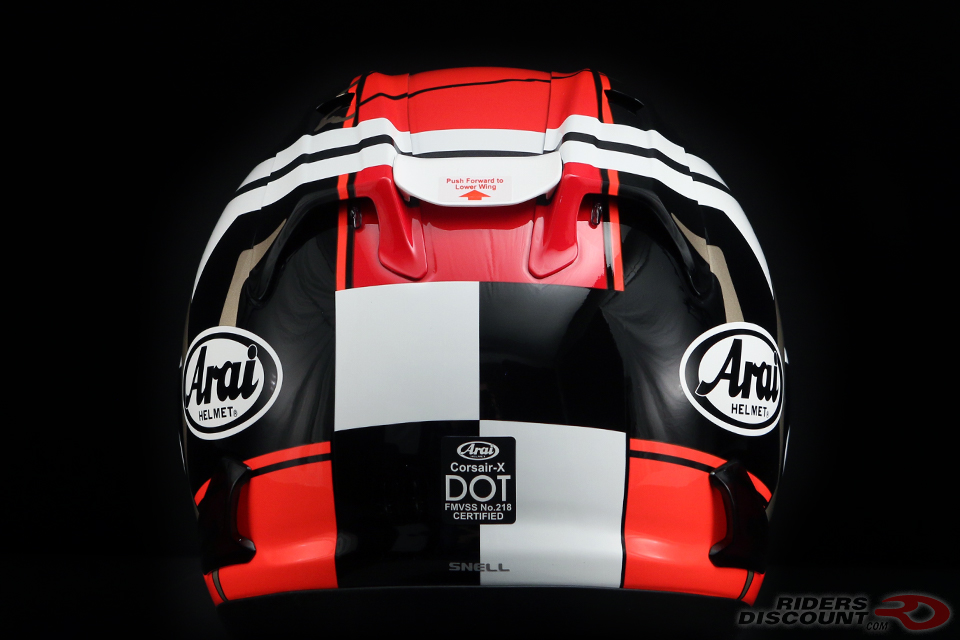 5mm peel away ear pockets on the Corsair-X allow riders room for a communication system. Per customers' requests, Arai lowered the chin bar by 3mm for extra comfort (great for riders that use a microphone) and upgraded the chin curtain and neck roll to help block out unwanted noise and help improve ventilation.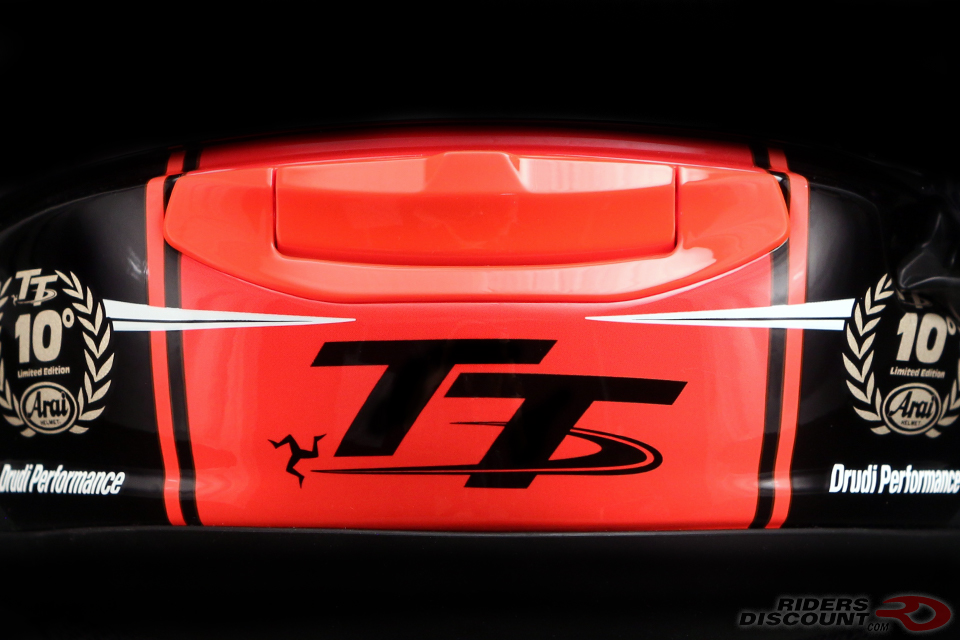 The Corsair-X comes with a VAS V MV Shield, which is a clear anti-fog Pinlock shield. There are several tinted shield options available for purchase as well. The Arai Corsair-X is both 2015 Snell and DOT certified.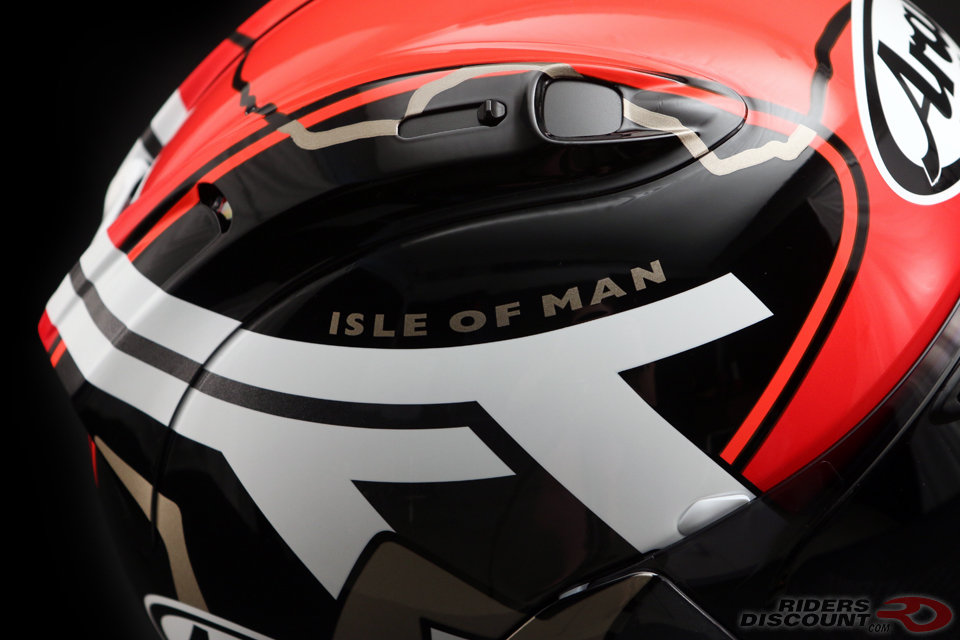 To learn more about this helmet and the entire Arai Corsair line, visit our Ultimate Guide to the Arai Corsair. For a step by step guide to removing the Corsair-X face shield, click here.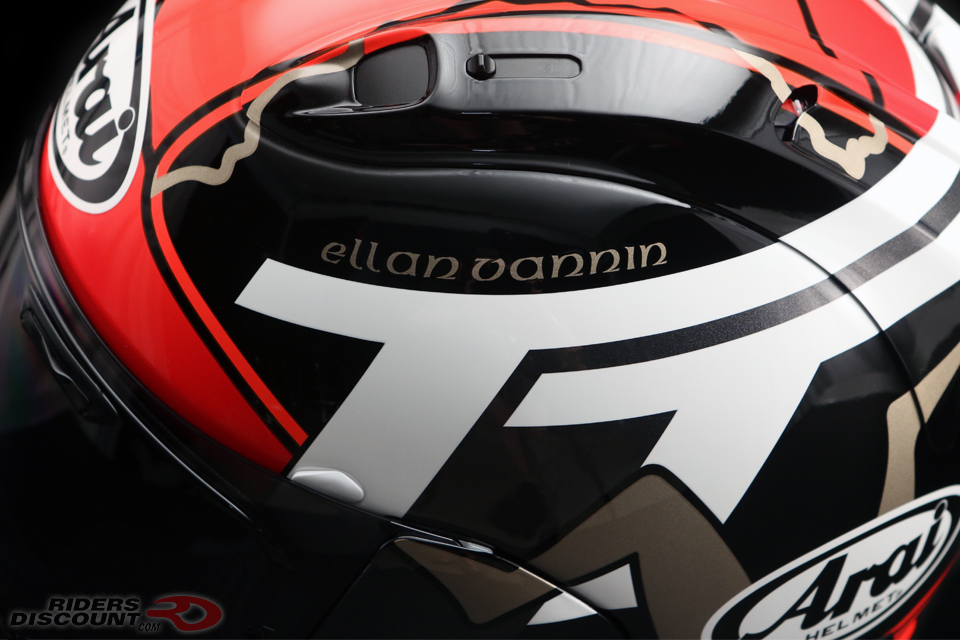 Have a question? Ready to order?
Riders Discount provides a vast variety of gear and parts to suit your riding needs. As always, we are here to help you make every ride the perfect ride. Visit our website to find the right gear for you. Our expert sales team is here for you by phone 10AM-6PM ET M-F 1-866-931-6644 or email at support@ridersdiscount.com.
Connect with us!
The following two tabs change content below.

We are people who live and breathe motorcycles. With licensed racers on staff, we know riding. That's how we bring you unparalleled service, knowledge & product variety. Call us or
order online
for guaranteed low prices on major brand gear, apparel & parts.
866-931-6644
Monday through Friday, 10AM to 6PM EST.

Latest posts by Riders Discount (see all)