A license plate frame may not seem like a place where there are a variety of options to choose from but thanks to the ever growing need to set your bike apart from the rest, there most certainly .  With different plate orientations, light shapes, mount locations, and signal options, there seem to be infinite combination to suit your needs.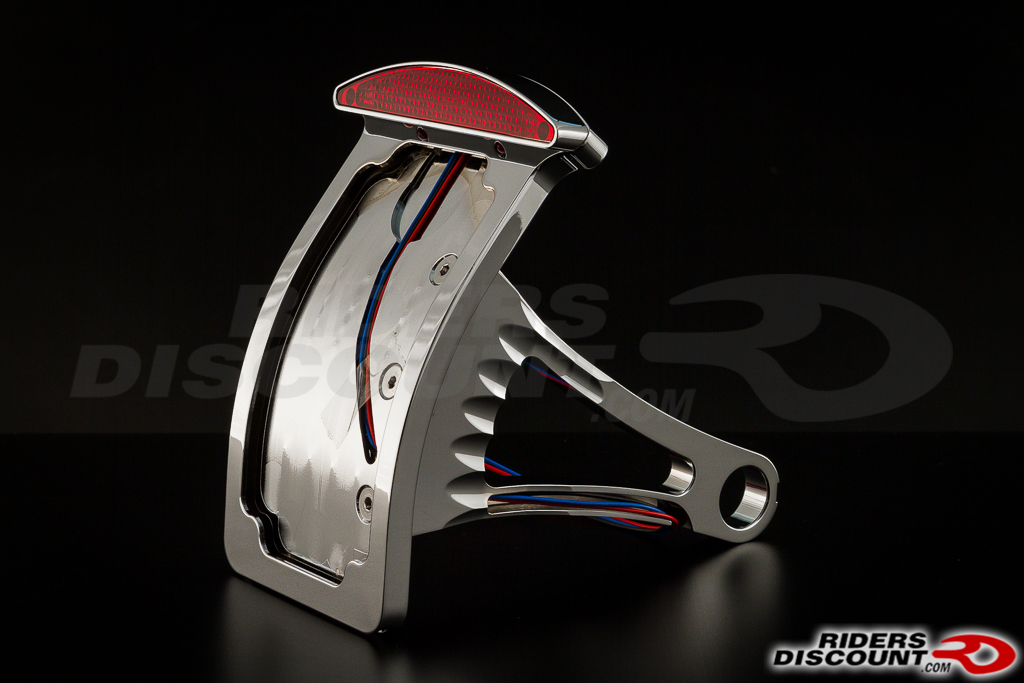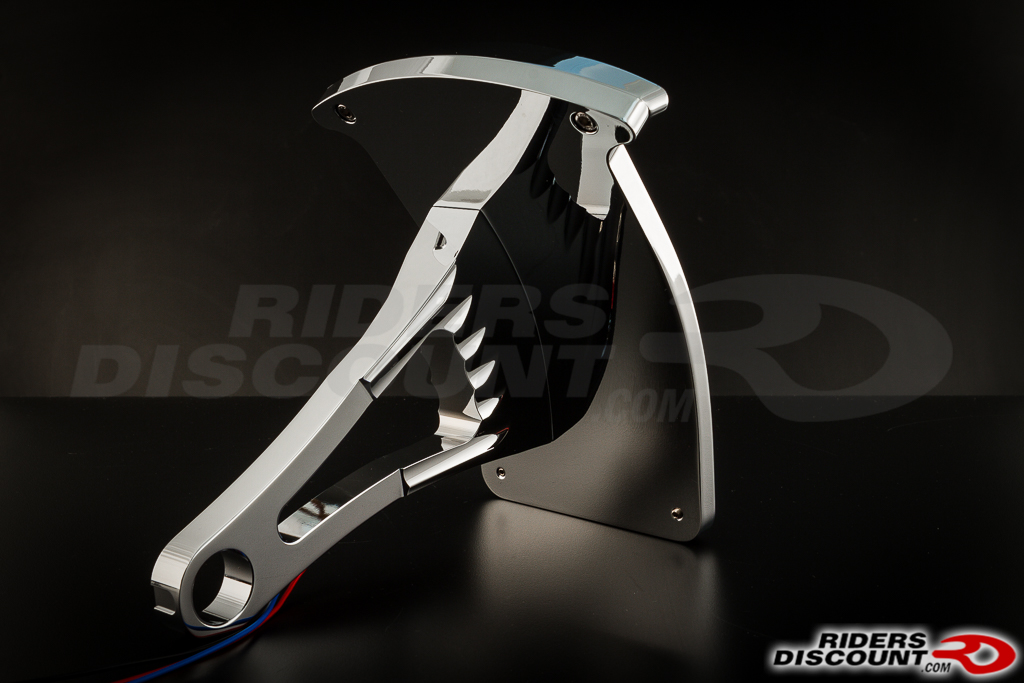 Check out our selection of available LED license plate frames from Riders Discount here.  If you have any questions about the products or need help placing your order, feel free to give us a call at 866.931.6644.  Is email more convenient?  Write to us at SUPPORT at RIDERSDISCOUNT dot COM, and we'll get back to you right away!
Available to fit 3/4″ and 1″ axles, these LED license plate frames are constructed from billet aluminum with a shiny chrome finish.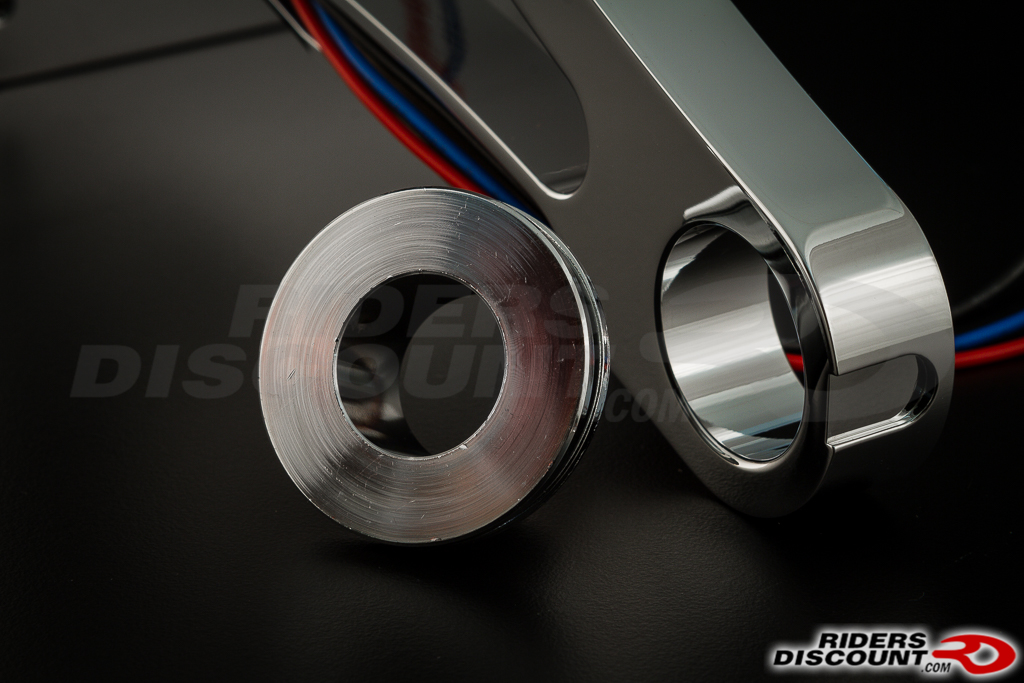 The LED light has a clear opening in the bottom of its molding to simultaneously illuminate your license plate.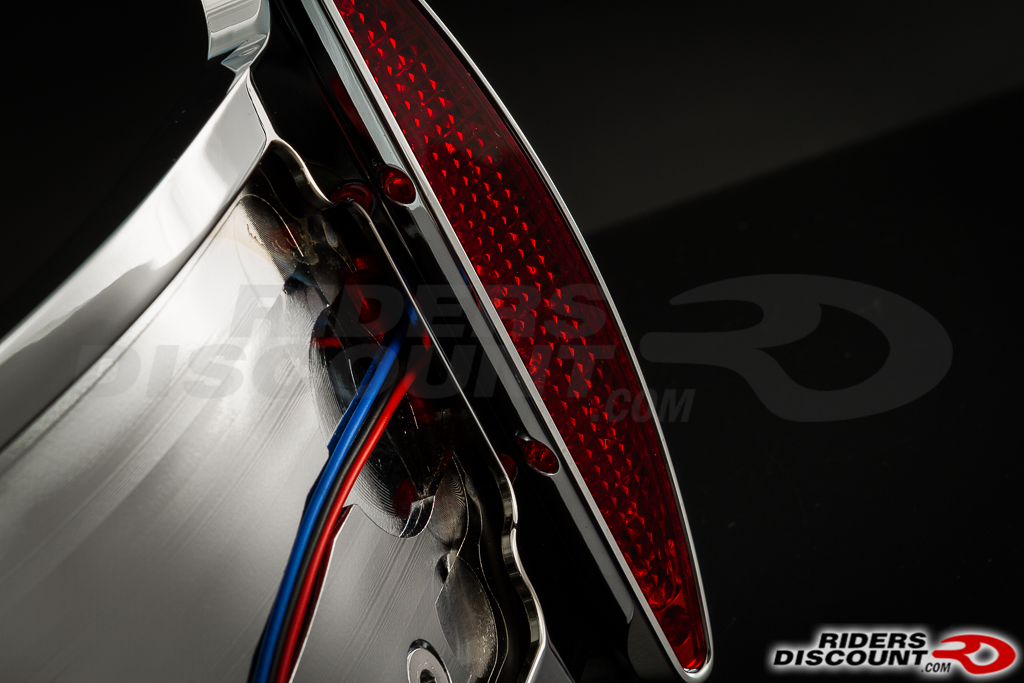 This three wire setup is easy to install with only minor splicing involved.  This comes with enough wire to connect to your stock taillight wire harness.  Biker's Choice has cleverly hidden the wiring through the bracket of the frame.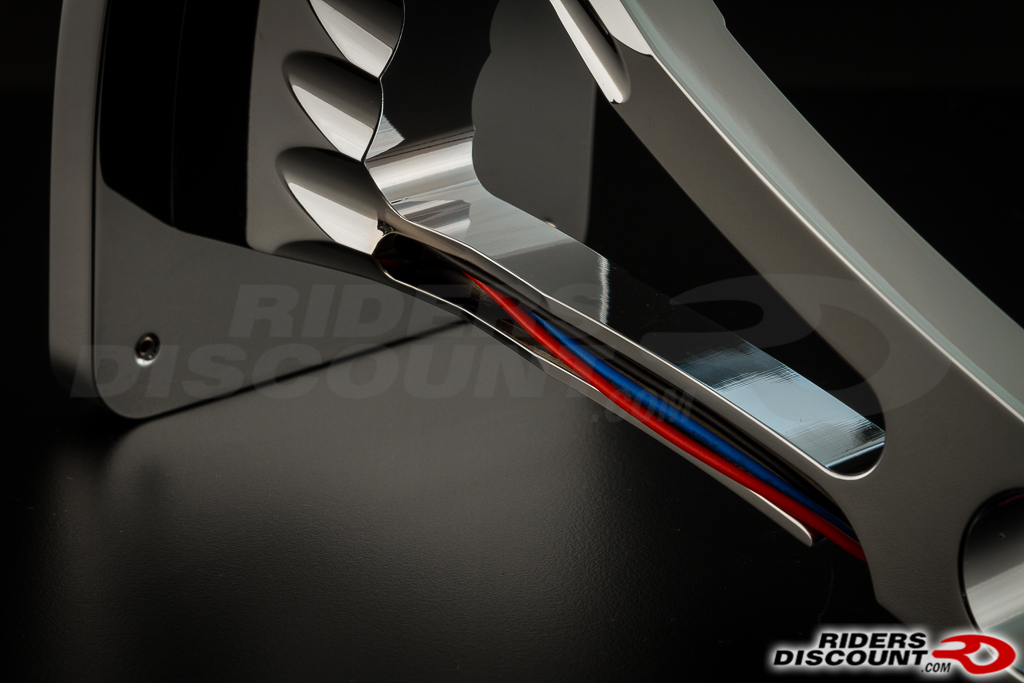 Slide your license plate in through the bottom of the frame and secure it with the set screws.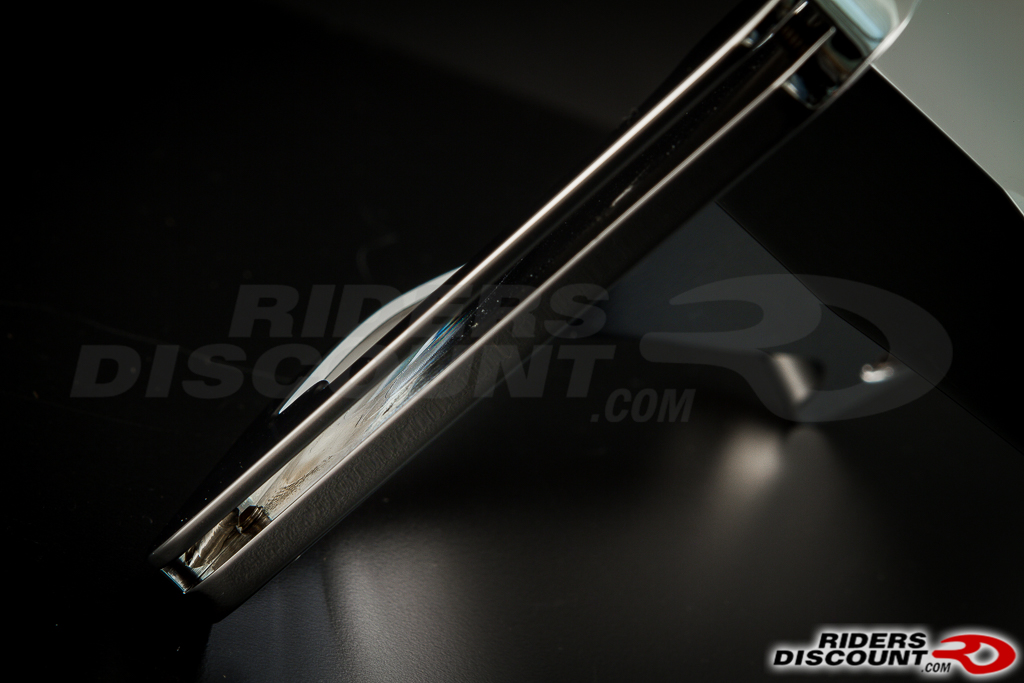 These Biker's Choice LED License Plate frames are available to purchase from our website.  Feel free to contact us with any questions you have about placing your order or regarding the LED license plate frames featured here.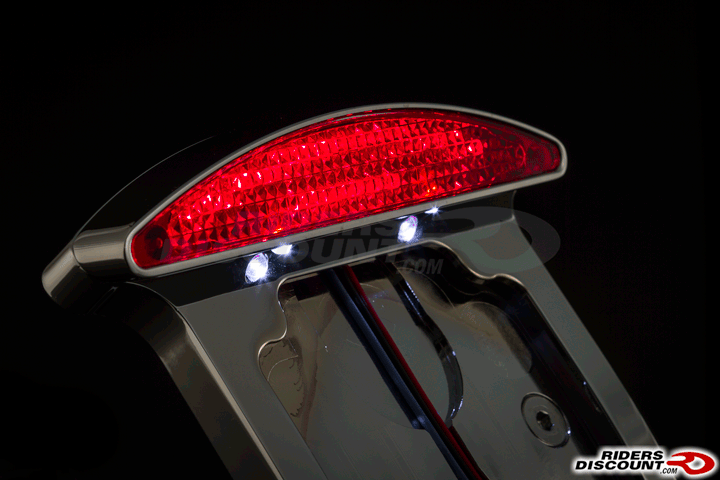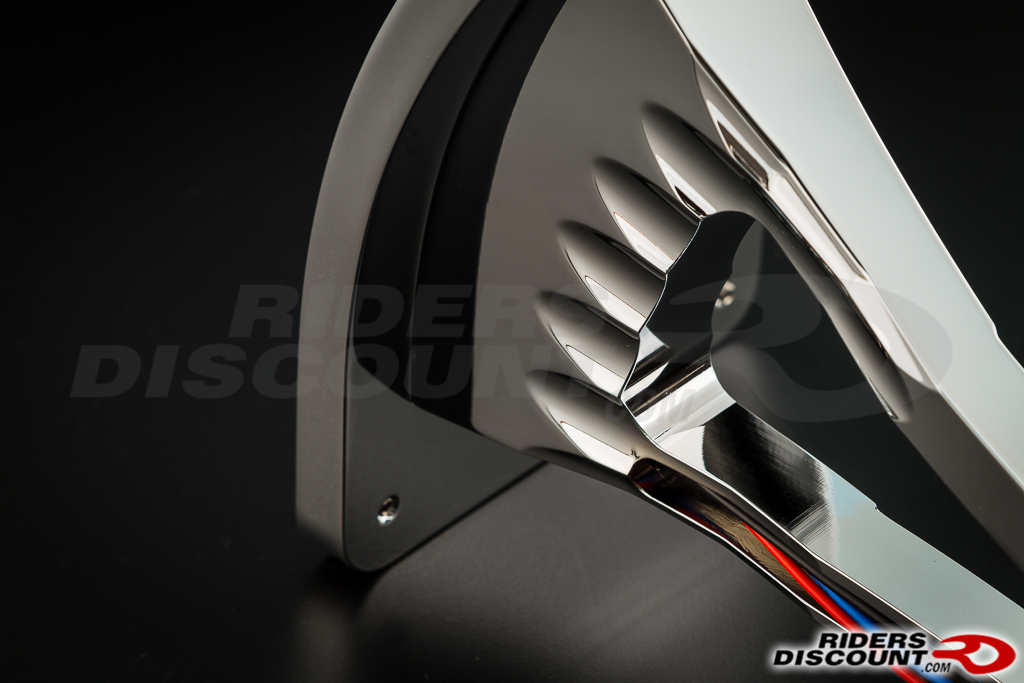 The following two tabs change content below.

We are people who live and breathe motorcycles. With licensed racers on staff, we know riding. That's how we bring you unparalleled service, knowledge & product variety. Call us or
order online
for guaranteed low prices on major brand gear, apparel & parts.
866-931-6644
Monday through Friday, 10AM to 6PM EST.

Latest posts by Riders Discount (see all)