RidersDiscount.com has always been a fan of Ogio luggage, and we just got our hands on even more Rig 9800 Limited Edition Bags colors! New for 2012 are the Chrome and Green Hive, but we still have last years Quasar (Blue), Raw (Red) and Hive (Black/Yellow).
With 7,600 cubic inches of capacity, there's tons of room for all your riding gear inside. All of this is supported by Ogio's Structural Load Equalizing Deck (SLED) to provide secure storage of all your critical riding gear. Opening the full-circumference coffin-style lid, you're greeted by a padded helmet storage compartment on one end and a large area to put your gear like jersey/leathers, gloves and armor away. In the top lid, Ogio recommends placing your boots, but for those of you who like to keep them out to dry, this area is good for a change of clothes, towels and other smaller gear.
There are also three more smaller pockets (two inside, one outside) for further organizational possibilities. Large zippers keep it all inside and users can employ a pair of built-in external compression straps to keep everything safely held in place while the bag is on the move. A large set of wheels perfectly compliment the telescoping handle and substantial, durable grab handles are logically placed for easy handling even when the bag is overloaded. Plus, for over-eager (disgruntled?) baggage handlers, your gear is further protected by the integrated iFOM-padded panels on all sides.
Best of all, Ogio luggage is built like a tank, and they're backed by a lifetime warranty!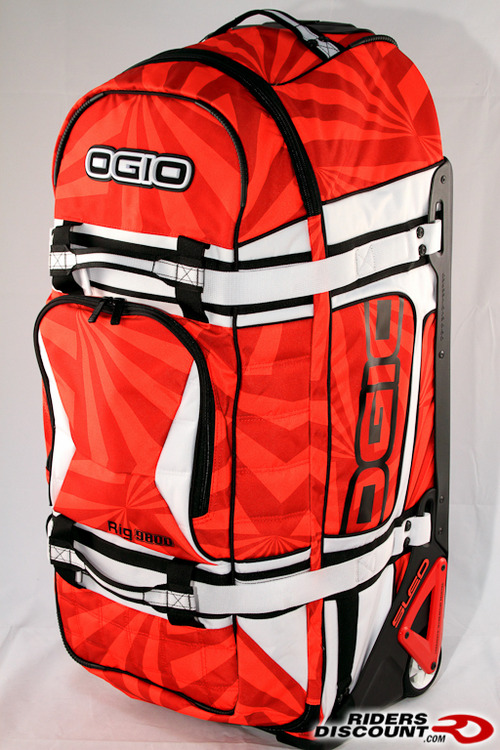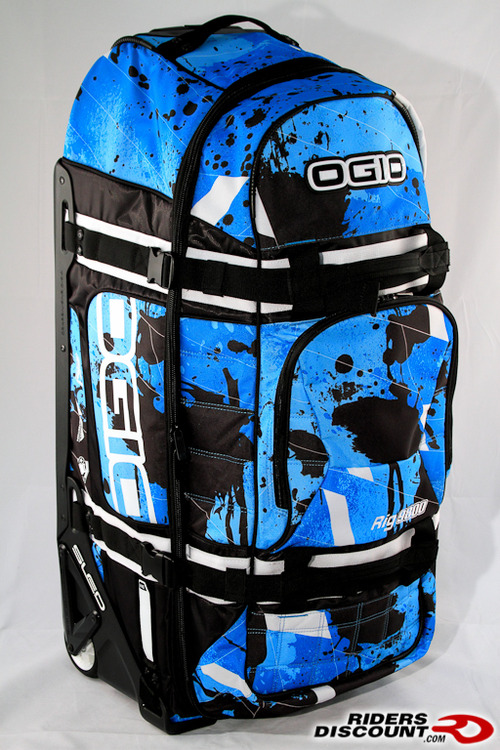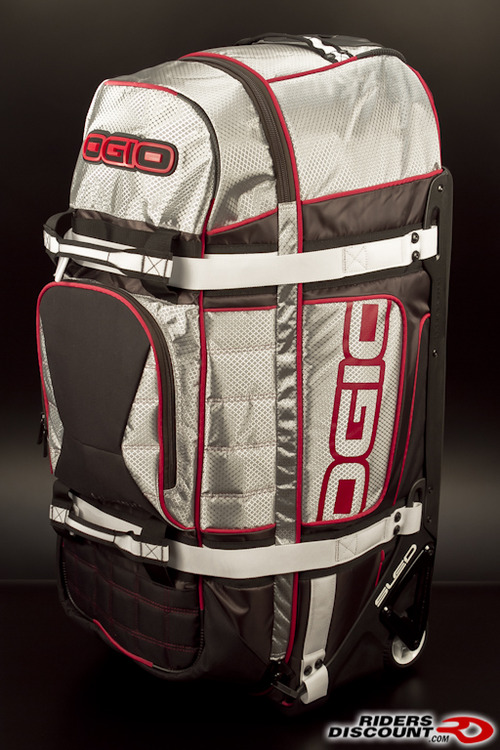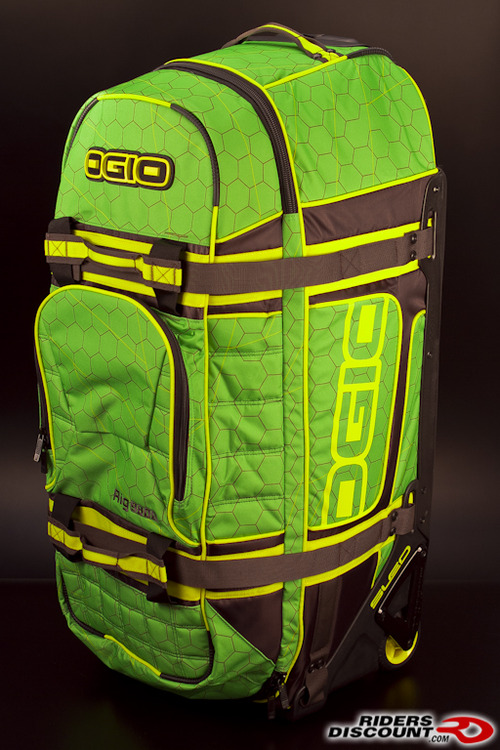 The following two tabs change content below.

We are people who live and breathe motorcycles. With licensed racers on staff, we know riding. That's how we bring you unparalleled service, knowledge & product variety. Call us or
order online
for guaranteed low prices on major brand gear, apparel & parts.
866-931-6644
Monday through Friday, 10AM to 6PM EST.

Latest posts by Riders Discount (see all)