The new Scorpio Ride SE Alarm System provides GPS tracking, reporting, and ride analytics – all on your smartphone.
This kit includes a miniature cellular/GPS module (Ride Core-S System), as well as a 3-stage perimeter sensor (SN-5) that provides alert notifications when it detects motion in mass around your bike.
The Ride Core-S System provides security via the following sensors:
Shock sensor– receive an alert when a significant impact is detected.
Tilt Sensor– receive an alert when the bike is tilted from its resting point.
Ignition Sensor– receive an alert when the engine has been started.
Anti-theft Geofencing Sensors– receive an alert when the bike leaves a small geographic location.
Power Interruption Sensor and Backup Battery– receive an alert when the power has been cut to the security device. This triggers the Backup Battery, which will report status and location for a few days after disconnect.
In emergency mode, you can allow law enforcement to temporarily access your stolen bike's location by providing them a 4-digit pin code.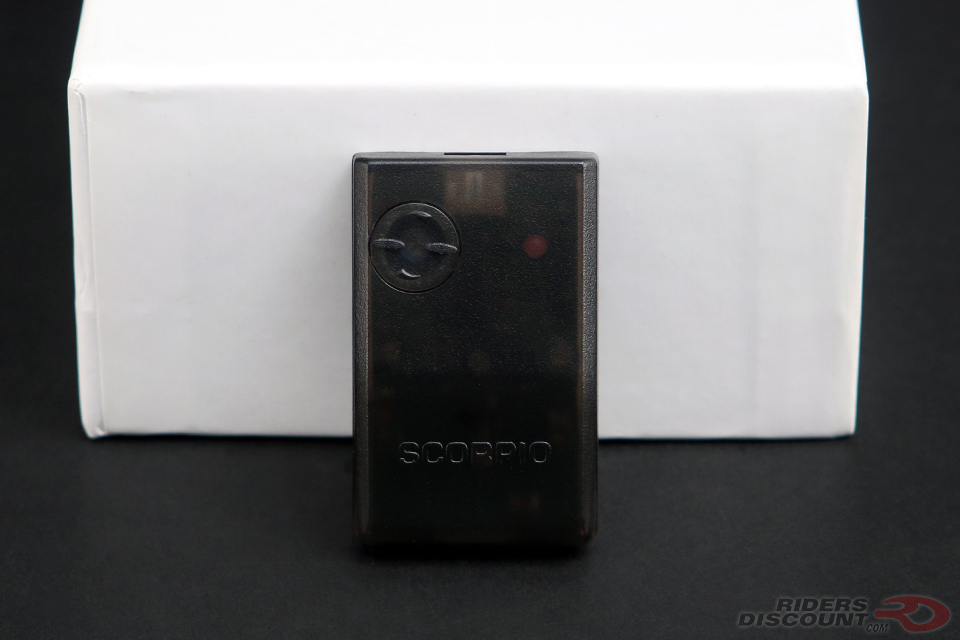 The Ride SE is easy to install on any motorcycle with a 12-volt battery and an ignition switch.
Note: a Ride Service Plan starting at $11.95/month is required.
Have a question? Ready to order?
Not yet listed on our website, you can order your Scorpio Ride SE Alarm System by calling our expert sales team at 1-866-931-6644 between 10AM-6PM ET M-F. You can also email us at support@ridersdiscount.com.
Connect with us!
The following two tabs change content below.

We are people who live and breathe motorcycles. With licensed racers on staff, we know riding. That's how we bring you unparalleled service, knowledge & product variety. Call us or
order online
for guaranteed low prices on major brand gear, apparel & parts.
866-931-6644
Monday through Friday, 10AM to 6PM EST.

Latest posts by Riders Discount (see all)