Whether you're looking to replace a worn out and torn seat or want to upgrade the comfort aspect of your sportbike, Saddlemen has the answer to your needs! Legendary in the world of cruisers, the California-based company now brings their knowledge to seats for fast bikes. What sets Saddlemen sportbike seats apart from other brands is a patent-pending "Gel Channel technology" which reduces pressure on the perineal nerve, thereby prolonging your ability to ride comfortably for extended periods of time. All Saddlemen motorcycle seats incorporate durable construction and good looks that will last for many miles. They're also surprisingly lightweight and include all required mounting hardware and instructions.
Saddlemen sportbike seats are available in three different styles:
Track Style Series seats feature a contrasting black covering with a very slight bucket shape to help keep you in control when the riding gets aggressive.
Saddlemen Track Style Seat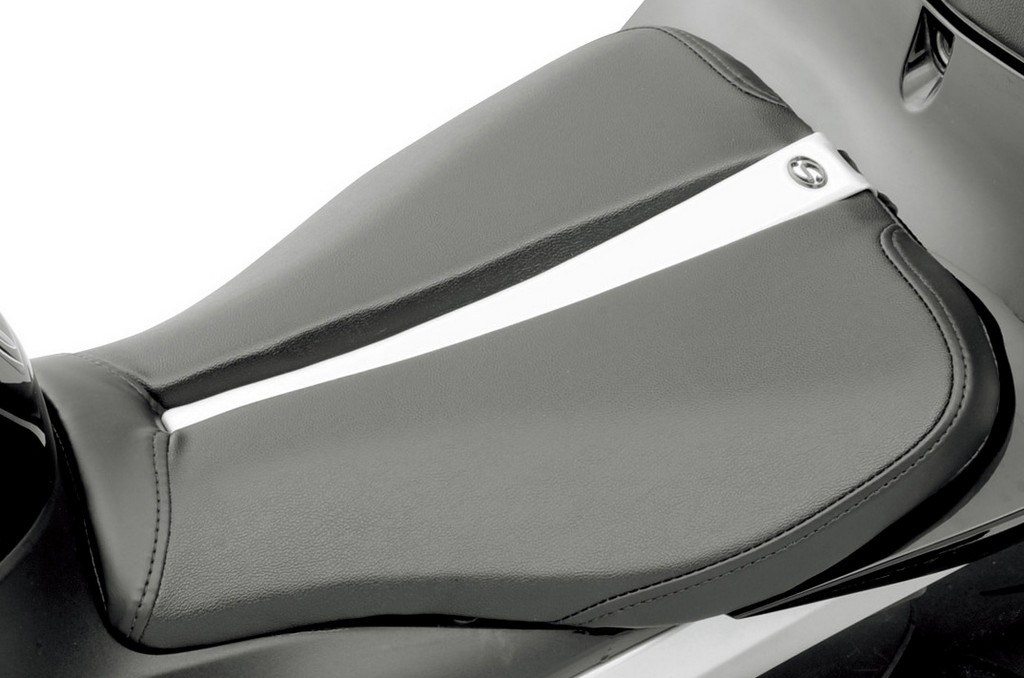 Tech Style Series seats have a flexible, textured covering with memory foam inserts positioned for maximum comfort. Like the Sport Series, it also breathes very well.
Tech Style Saddlemen seat.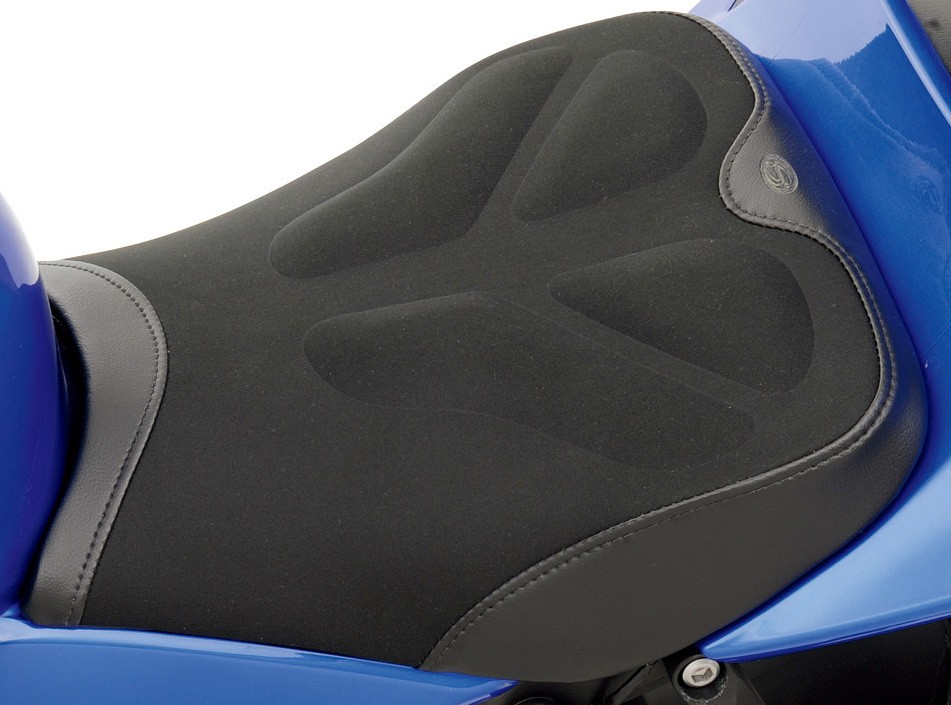 Sport Style Series seats use a black microfiber cover material that's designed to be breathable, perfect for anyone riding in a hot climate. It's also slightly bucket-shaped towards the rear to more closely follow the contours of the body.
Yamaha YZF-R6v equipped with a Saddlemen Sport Style seat.
The following two tabs change content below.

We are people who live and breathe motorcycles. With licensed racers on staff, we know riding. That's how we bring you unparalleled service, knowledge & product variety. Call us or
order online
for guaranteed low prices on major brand gear, apparel & parts.
866-931-6644
Monday through Friday, 10AM to 6PM EST.

Latest posts by Riders Discount (see all)